The All-New Raritan PX4 Rack PDU
The need for reliable power, monitoring, and intelligence has never been greater.
The all-new Raritan PX4 Rack PDU doesn't just solve today's power needs; it anticipates tomorrow's power challenges. The PX4 combines 30+ years of battle-tested intelligence with industry-proven outlet technology for unparalleled visibility, flexibility, and security - experience why the most successful data centres trust Raritan PDUs to power their critical infrastructure.
OUTPACE. OUTTHINK. OUTPERFORM.
Industry-leading Intelligence
Exceptional Flexibility and Density
Enterprise-Level Security
Extraordinary Reliability
OUTPACE
The Intersection of Innovation and Proven Performance
The PX4 continues the Raritan legacy of delivering best-in-class intelligence while introducing a new set of industry-proven hardware and outlet technology. This new feature set supports rapid deployment in changing environments while providing high density, flexibility, and reliability to drive operational excellence.
HDOT® OUTLETS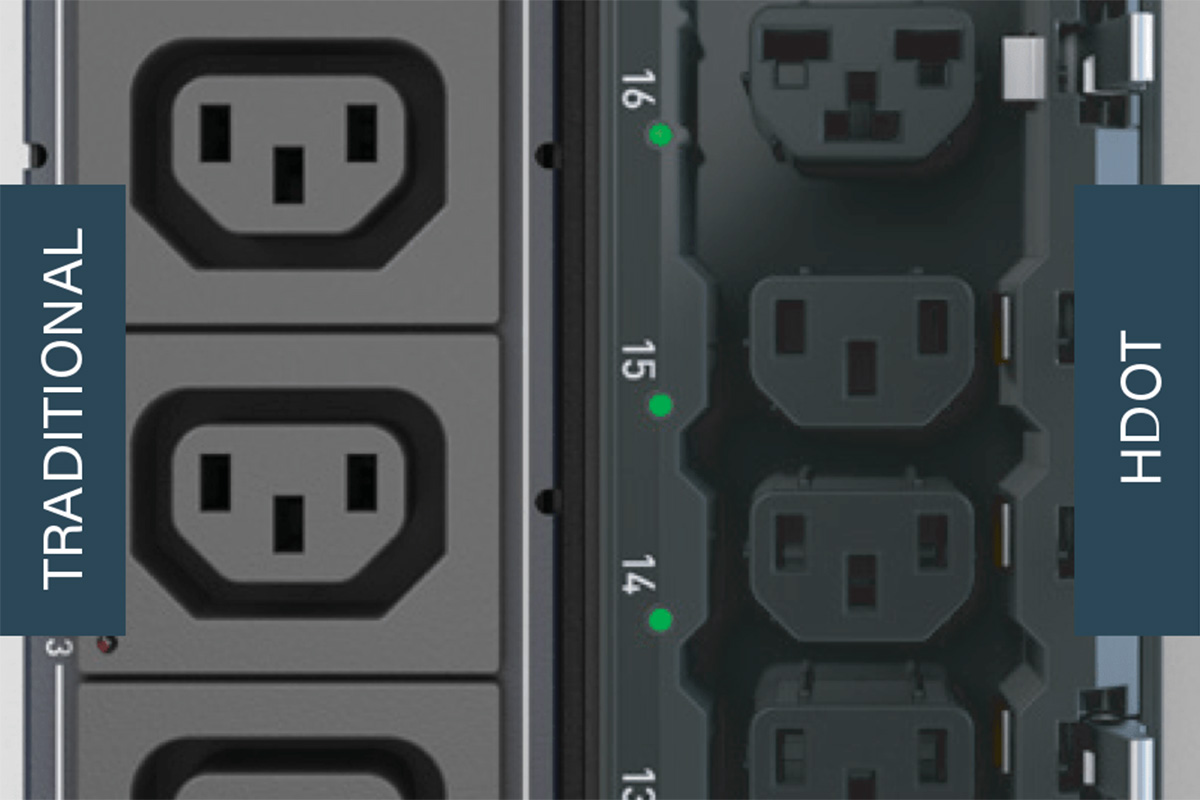 High Density Outlet Technology (HDOT) is engineered and patented to eliminate the moulding around an individual outlet and uses module grouping to fit more outlets into the same space. HDOT outlets require less space than standard PDU outlets, allowing for maximum outlets in a 42U PDU.
One pair of PX4 PDUs with HDOT C13 outlets evenly distributed across the PDU can accommodate even the densest equipment configurations. You no longer need three or four PDUs with standard outlets to cover the same outlet requirements.
HDOT Cx® Outlets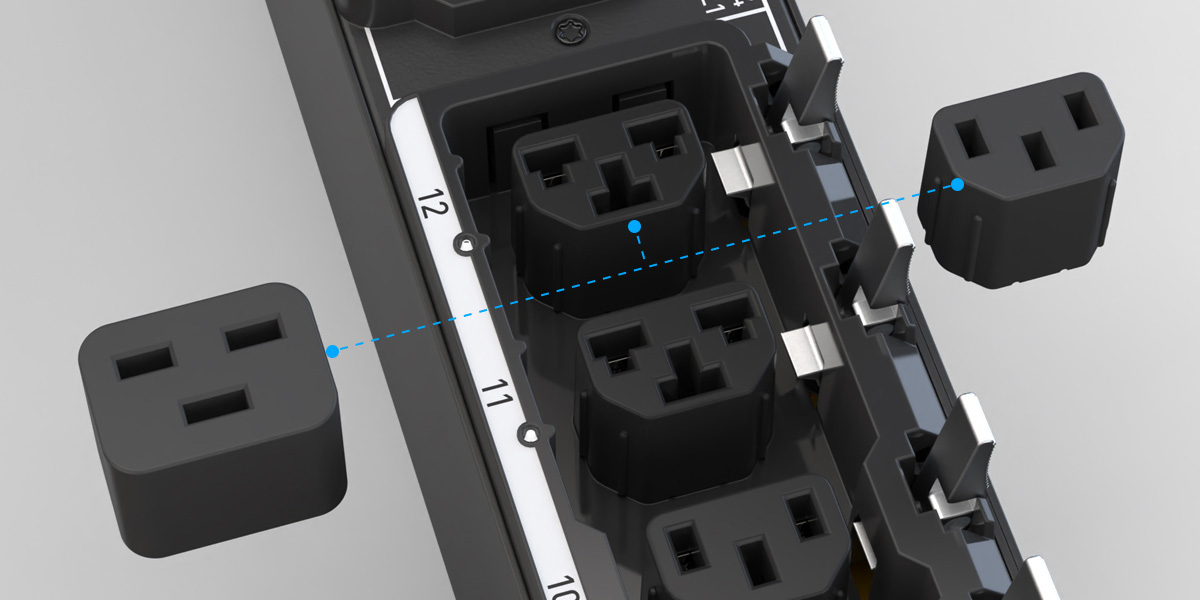 HDOT Cx Outlets are industry-awarded and patented technology that creates a hybrid IEC C13 and C19 outlet to accommodate C20 and C14 power cables without additional parts or adapters.
When server or storage refreshes occur, PX4 PDUs provide the most outlets with the right outlet mix in the right locations. This ensures ultimate density and flexibility while reducing complexity and costs associated with purchasing new PDUs when future equipment updates occur.
RamLock Mechanical Locking

RamLock Mechanical Locking is a rugged, high-strength outlet and cord-locking system that secures C14 and C20 plugs to your PDU without requiring special cables, sleeves, or adapters.
It allows for quick and intuitive installations and unplugging with a one-handed "squeeze and pull" action that prevents unintended downtime due to power cords becoming unintentionally unplugged.
45-Degree Angled Infeed
The 45-Degree Angled Infeed is a flexible infeed cord design that promotes input power cord accessibility, reduces cord strain, simplifies PDU order specification, and extends the PDU's power cord lifespan.
Wherever you feed your cabinet's branch circuit power, the PX4's angled infeed creates a one-size-fits-all solution that allows you to position the PDU where needed, simplifying your deployments while saving time and money.
OUTTHINK
Breaking Boundaries in Hardware Design & Intelligence
The PX4 builds on the intelligence and reliability of the Xerus™ Technology Platform by adding a revolutionary combination of new hardware and software technologies. These new features ensure mission-critical uptime, real-time visibility, and alerting of power metrics at the cabinet or outlet level.
iX Controller

The iX Controller is the PX4's centre of intelligence that houses a state-of-the-art network interface module, user-configurable firmware, a high visibility display, and multiple connectivity ports. It offers industrial-grade reliability and multi-layer redundancy for failover support.
The iX is fully hot-swappable; it enables live replacement with no power interruption to connected equipment. It's the most powerful, reliable, scalable, secure, and easy-to-use controller platform.
Power Quality & Harmonic Distortion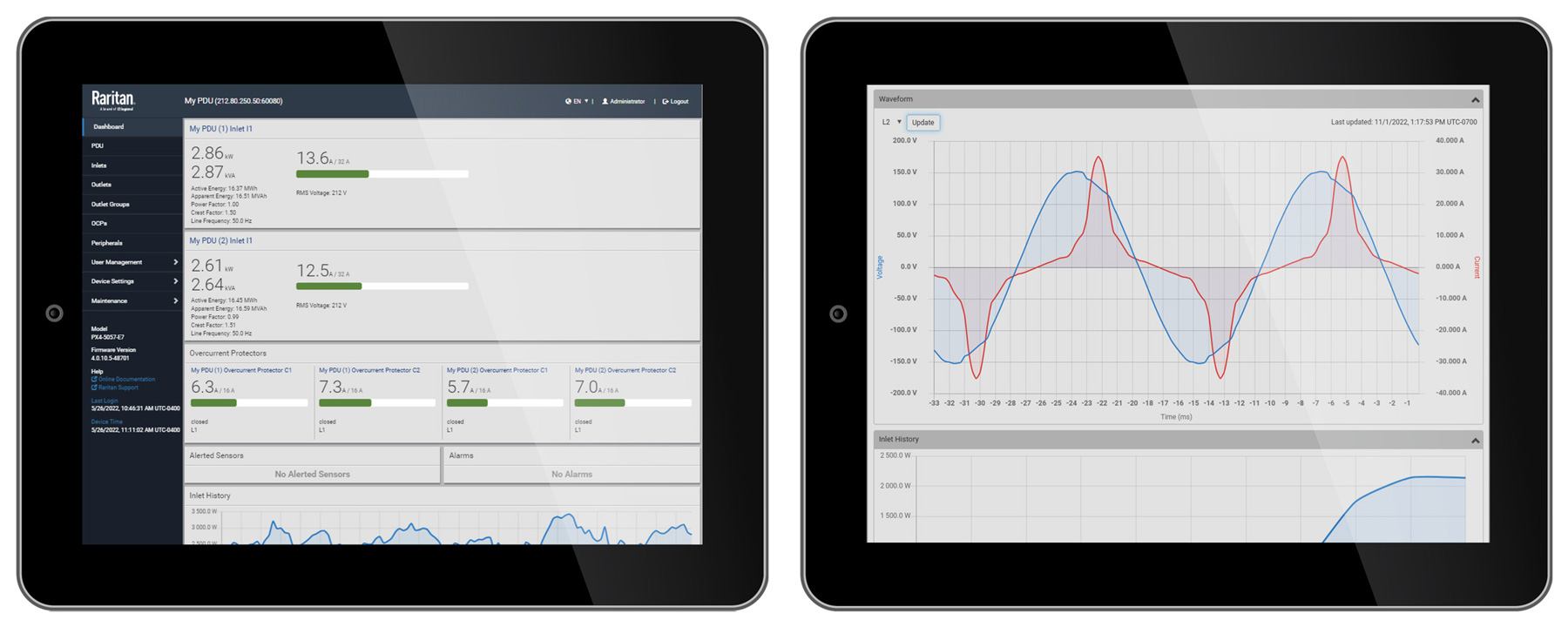 Advanced Power Quality Monitoring and Metrics give real-time insight with ±0.5% metering accuracy into critical power quality, energy efficiency, and equipment health at the cabinet. The PX4 offers the most complete and accurate power quality monitoring and metrics like total harmonic distortion, reactive power, phase angle, displacement power factor, apparent energy, and inrush current measurements.
Confidently address capacity planning, environmental optimisation, failover planning, troubleshooting initiatives, and more within one intelligent rack PDU.
Total Harmonic Distortion measurements and monitoring allow you to see how much your electrical load distorts your facility's power. You can closely monitor and visualise harmonic events like voltage dips and swells, crest factor, etc.
When coupled with Waveform Capture, you can visualise the power being fed to the PDU or distributed to the PDU's outlets. This capability at the Rack PDU helps you ensure your data centre's rack power is running efficiently.
OUTPERFORM
Technology That Transforms Rack Power Distribution
The PX4 is more than just a rack power distribution unit. It is a unified rack PDU solution that provides forward-thinking tools, sensors, and insights to solve ever-evolving infrastructure challenges. It facilitates power management, environmental monitoring, network security, capacity planning, change management, and much more.
The Xerus Technology Platform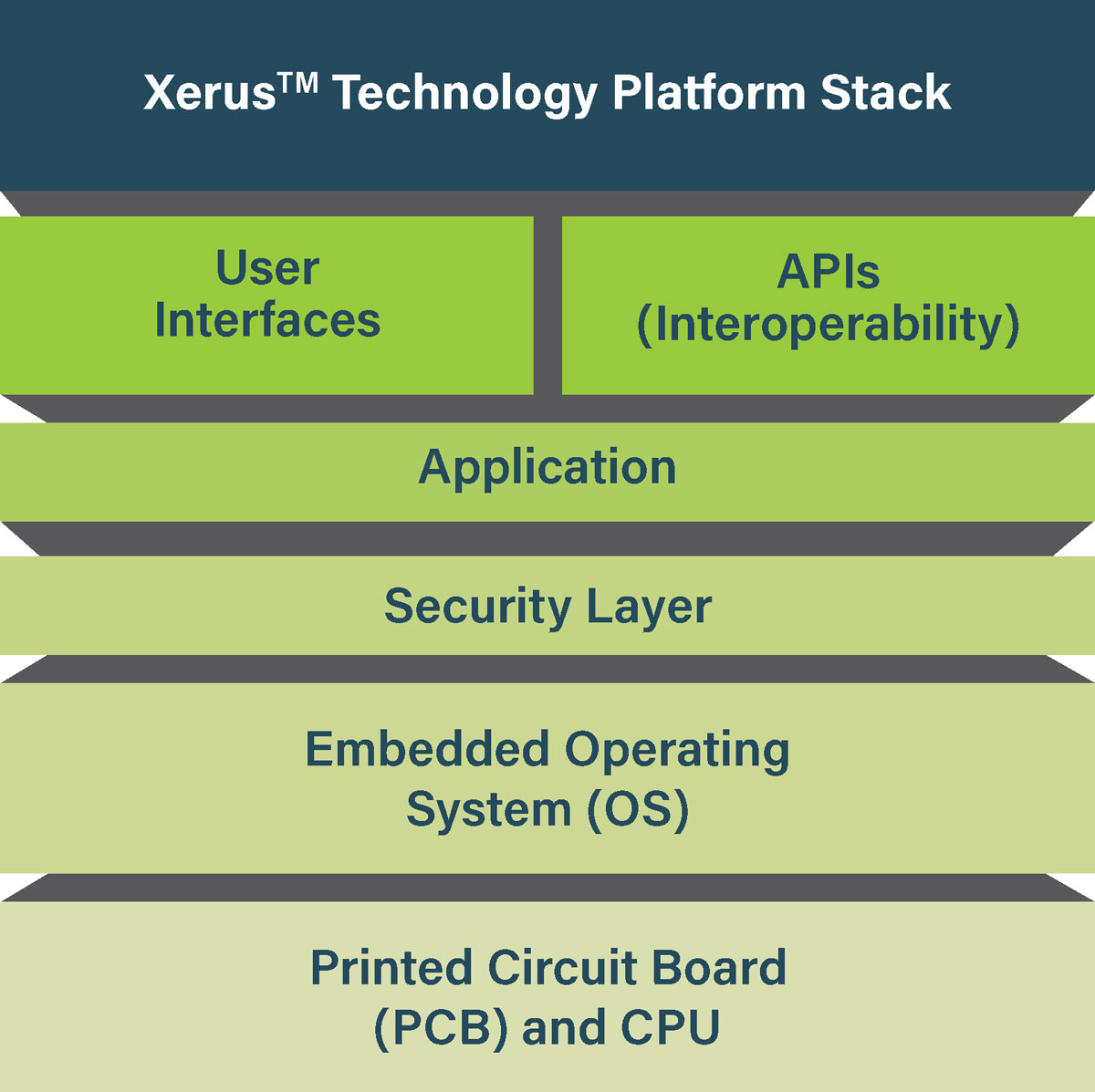 The Xerus Technology Platform combines hardware, software, and communication technologies embedded in all Raritan power solutions. It offers interoperability with third-party systems and connects to a whole ecosystem of accessories, including environment monitoring, asset management, and physical access control accessories.
Rather than managing multiple systems using different protocols, the Xerus Technology Platform supports networked SNMP, MODBUS, open REST based APIs, and a Redfish® API, enabling wherever-you-go monitoring and visibility into your data centre rack power operations.
Enhanced Security Suite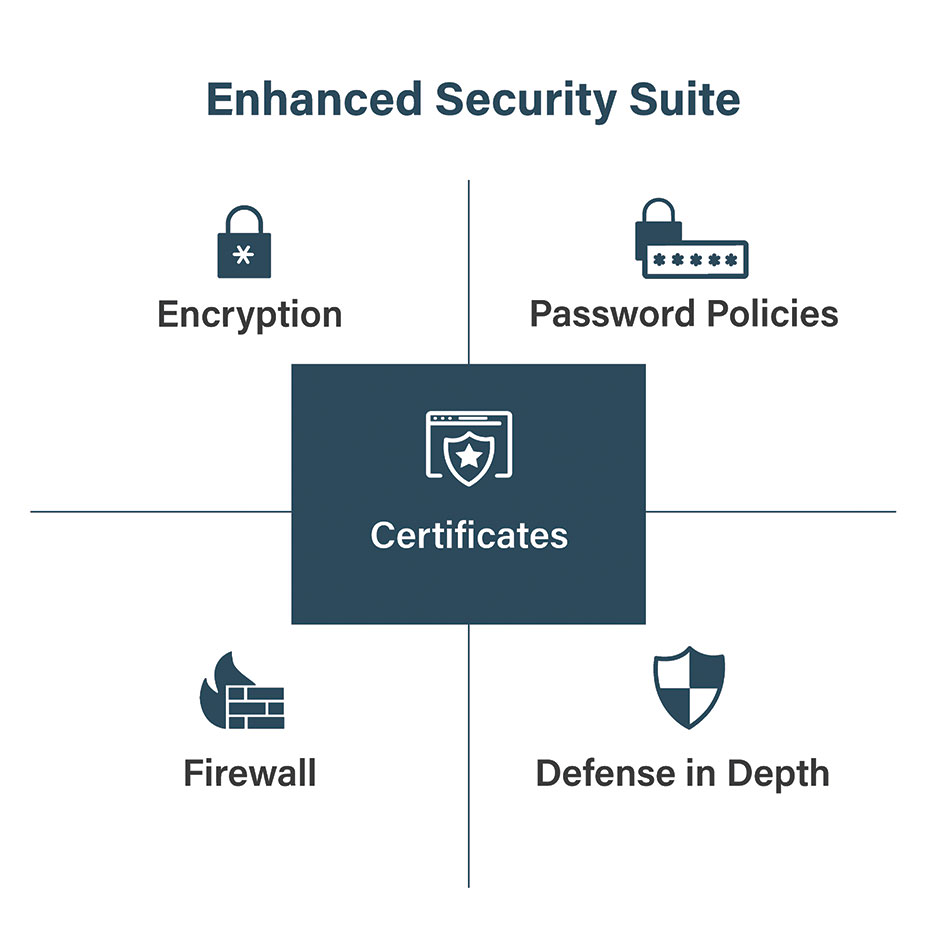 The PX4's Enhanced Security Suite includes end-to-end encrypted communications and a secure firewall to control user access. It also stores valid and updated certificates to secure the PDU on public networks. The PX4 also includes Secure Boot, a startup security check that prevents malware from taking over the firmware of the PDU by preventing unauthorised software from taking control at startup.
Security is a core focus for the PX4. Its enterprise-level security stack is designed and engineered to keep you, your assets, and your organisation ahead of changing security threats while ensuring you can grant access to the right individuals when and where needed.
Advanced Custom Engineering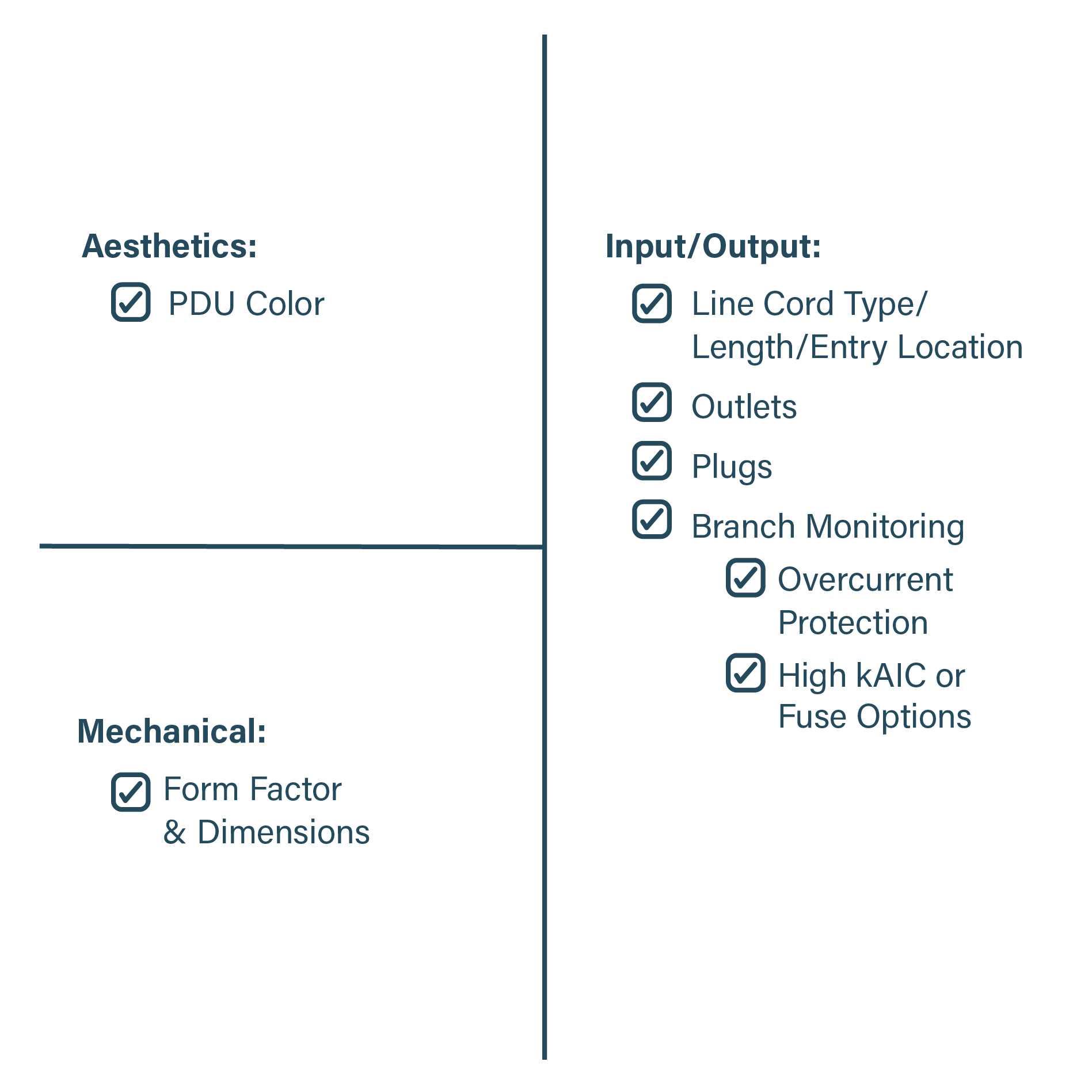 Raritan's Advanced Custom Engineering capabilities range from existing model modifications to engineering new and unprecedented product applications. We work with you step-by-step to ensure every unique specification is met with the highest quality and delivered when expected.
Raritan's advanced PDU customisation option allows you to create a power distribution unit that meets your specific requirements.

For any inquiries, questions, or advice, don't hesitate to contact us via email at [email protected] or on 01276 405300.
We are always ready to provide the support you need. Your satisfaction is our priority.